Christmas Magic Cookie Bars
This post may include amazon links. As an Amazon Associate I earn from qualifying purchases.
GUEST POST: Christmas Magic Cookie Bars from Love From the Oven
Hi there, I'm Christi and you can usually find me over at my blog, Love From The Oven. I am so happy to be back again for a second year here at In Katrina's Kitchen "I'll Bring The Cookies". I love Katrina and her blog. Katrina and I both started our blogs at the same time, I think down to the same week, so it's been fun to watch our blogs grow together. For the past week I've been sharing different versions of my very favorite holiday treat – the Seven Layer Magic Cookie Bar. It is the one holiday sweet that I'm powerless over – resistance if futile. I LOVE them. While I've shared a few different versions, I think that the original remains my all time favorite, with such a perfect blend of flavors. With lots of red and green holiday baking goodies in my pantry, I figured I would dress these up for Christmas…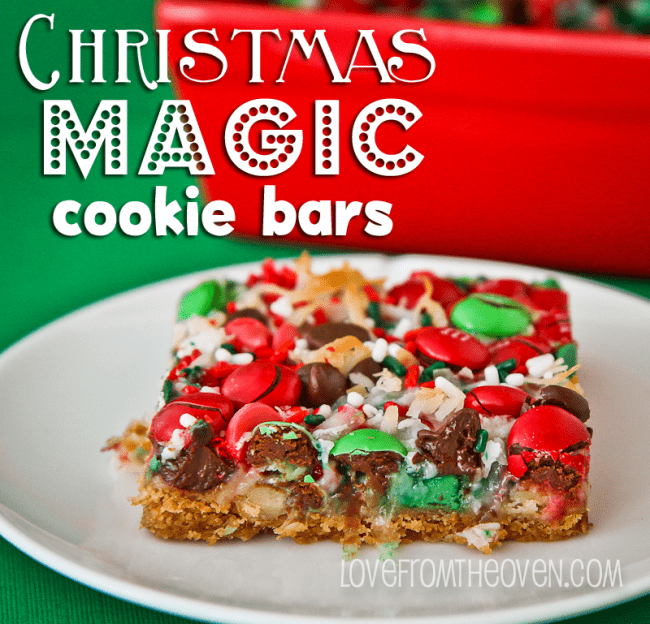 In addition to the amazing taste, I love that these bar cookies are so flexible. Whatever baking chips and bits you have in your pantry, you can use them up in these bars – they aren't picky! I used Nestle's Holiday Baking Chips and some Christmas M&M's, but use whatever you have or what sounds good to you. I also added in some red, green and white sprinkles for extra color and because sprinkles make everything sweeter.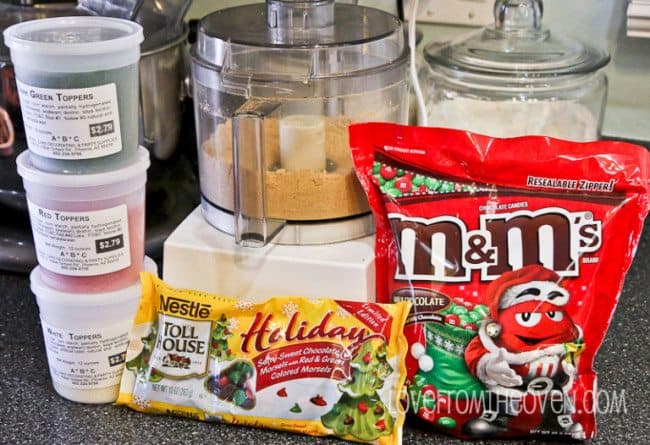 All of your ingredients go into the pan…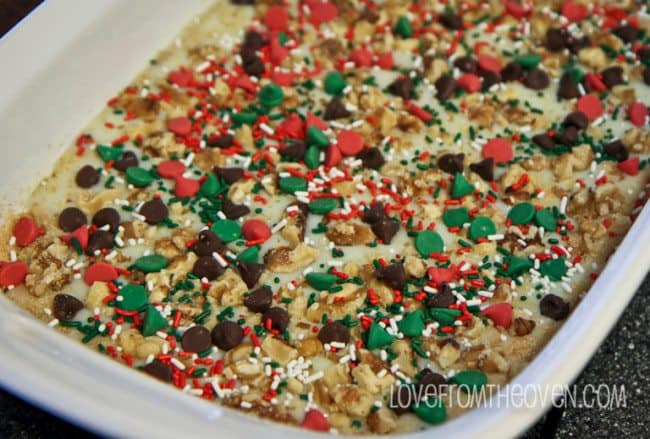 And then into the oven…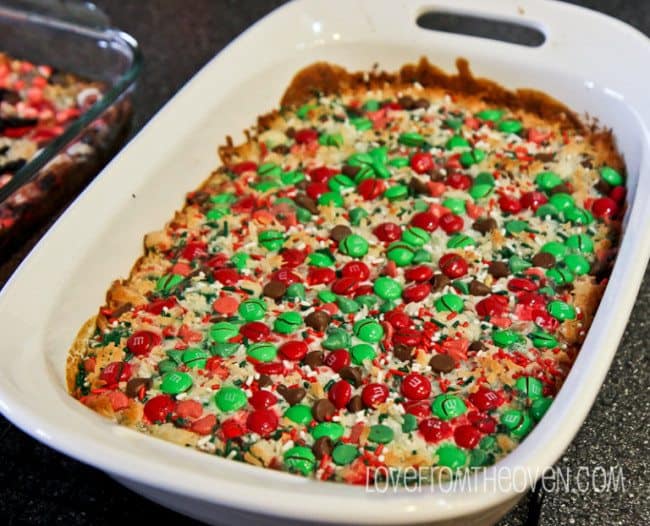 And out come deliciousness. Want a bite?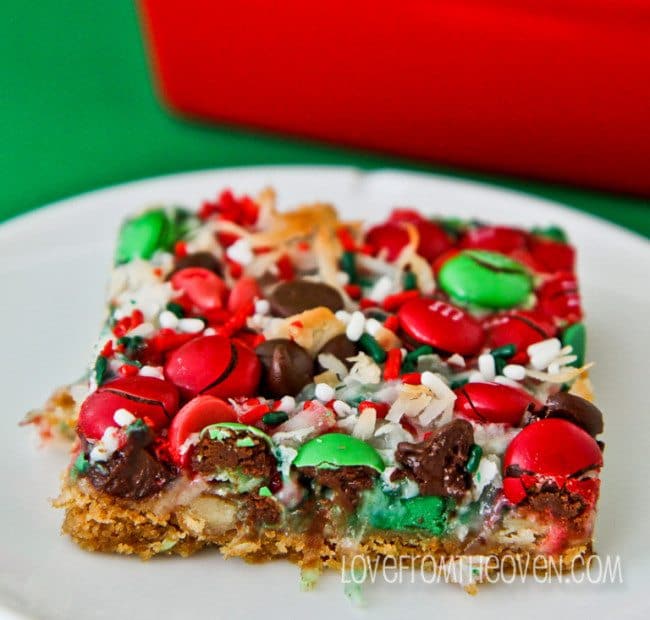 I hope you enjoy this colorful spin on a classic dessert favorite.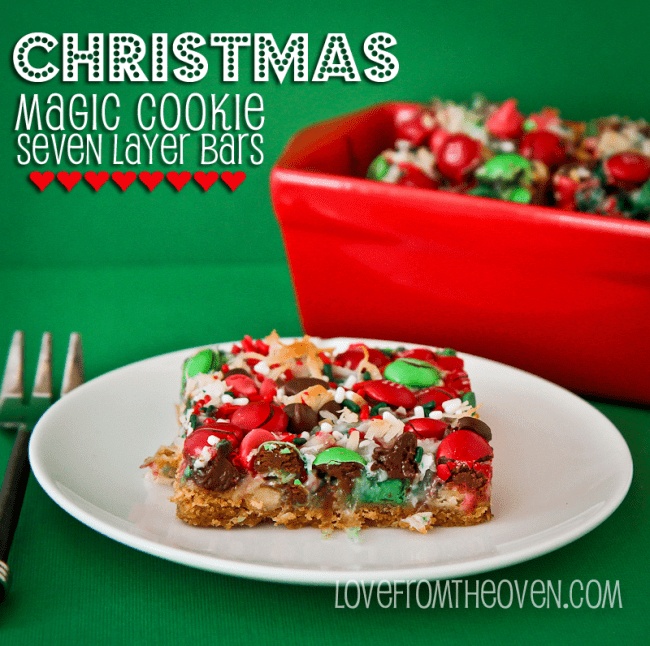 Christmas Magic Cookie Bars
Yield: 12 cookies
Prep Time:15 minutes
Cook Time:25-30 minutes
Total Time:45 minutes
Soft and Chewy Magic Cookie Bars
Ingredients:
1 stick butter (1/2 cup)

One 14 oz Can Of Sweetened Condensed Milk

1 & 1/2 cups graham cracker crumbs

1 cup Holiday or regular chocolate chips (divided into 1/2 cup portions)

1 cup chopped nuts (I prefer walnuts)

1 cup Holiday or regular M&M's (divided into 1/2 cup portions)

1 & 1/2 cups flaked coconut
Directions:
Unwrap butter and place in 13" x 9" pan. Place pan, with butter, in the oven and turn the oven on to 350*F. Butter can melt in pan while preheating. Keep an eye on it, checking every few minutes and pulling out of the oven when butter is melted. Please be careful while preparing recipe as pan will be very hot.

Crush graham crackers in a food processor to create graham cracker crumbs (or buy crumbs).

When butter is melted, remove pan from oven and carefully sprinkle the graham cracker crumbs over the melted butter. Press in lightly with fork or back of spoon.

Pour sweetened condensed milk over the crumb layer.

Sprinkle 1/2 of the chocolate chips, 1/2 of the M&M's & the nuts over the sweetened condensed milk layer. Sprinkle coconut on top, followed by remaining chocolate chips & M&M's.

Bake in oven for 25-30 minutes or until lightly browned. Remove from oven. Allow bars to cool completely. Slice, give and enjoy!
If you enjoy magic cookie bars, you can also check out my Chocolate Caramel Pretzel Magic Cookie Bars, Oreo Candy Cane Crazy Magic Cookies Bars and Cookies & Cream Magic Cookie Bars.
Thank you so much to Katrina for inviting me to join in on the cookie party again this year. She is awesome and I hope you enjoy all of the amazing cookie recipes in I'll Bring The Cookies!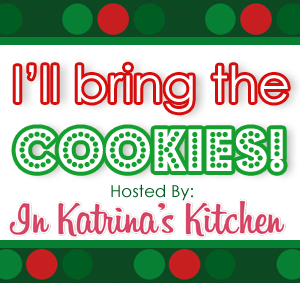 Click image for all #BringtheCOOKIES and Giveaways
As Christi said we are bloggy buddies and in this thing together. ♥ It's been fun to share the adventure. She is the queen of all things PEEPS (yes- the marshmallows!) and I hope you check out her blog if you're not already familiar. It's a bright and cheery place that is sure to make you smile.
You can connect with Christi on Facebook, Twitter, Pinterest, and on her blog Love From the Oven. Here are some of my favorite cookies that Christi bakes up:
Single Serving Deep Dish Cookie A La Mode
White Chocolate Peppermint Crunch Oatmeal Cookies
Thanks for bringing the cookies, Christi!